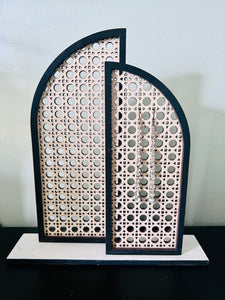 Triple Arch Earring Stand is laser cut and hand painted. To the color selection of your choice. If you don't see the color option you're looking for please reach out. We would be happy to try an  accommodate. 


Slight variations may occur due to these being hand painted. All ornaments are to order. Please send us a message with the names you would like engraved on the ornaments. 


All staging & designs are owned by MommaCrafts413. ©MommaCrafts413 2013-2021. All rights reserved. Do not copy.