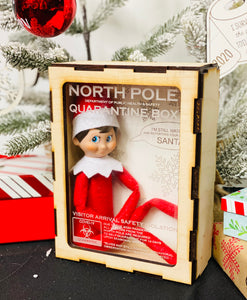 This listing is for the Elf Quarantine Box only. Boxes measure aprox 6x8 in sizes. Laser cut and engraved. 

Slight variations may occur due to these being hand painted. All quarantine boxes are made to order. 


All staging & designs are owned by MommaCrafts413. ©MommaCrafts413 2013-2020. All rights reserved. Do not copy.